Make a special gift this Lent! Click here.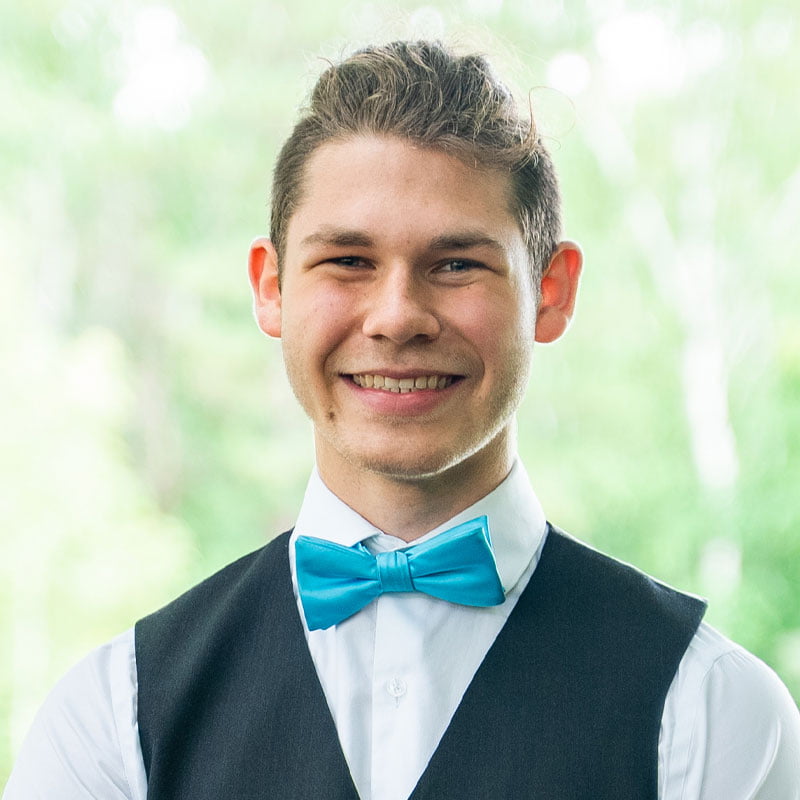 Hello, my name is Adam, I am 18 years old and I am from Westlock, Alberta. I just finished high school this last spring and joined NET this fall. At home this past year, I loved going to Catholic youth retreats, driving to the city, and hanging out with my friends. Ever since I was a kid, I always loved going to retreats and they always included praise and worship, games, amazing friends, and learning more about my faith.
When I first gave God my yes to Him being the center of my life, I was actually in adoration at a Catholic youth retreat in Saskatchewan called Ignite, and this past summer I got to volunteer at that same retreat. I am so excited for this year on NET to be able to give young people this same experience I had and especially help them know how incredibly loved they are by God.
This year, I have been placed on the travelling Retreat Team. My team and I will be travelling coast to coast, putting on Catholic retreats in schools and parishes all across Canada. I am very excited to hopefully see both oceans, as I think that would be super cool! Being on the road so far has been absolutely incredible and it is so exciting to see how God is already changing young people's lives.
For this mission year to be possible, NET relies on the generosity of donors. Some people give by going and some go by giving. I would greatly appreciate it if you considered donating as then we'd be co-missionaries together! If you donate $50 or more or donate monthly, I will personally keep you updated on the highlights and ways God has been working in this mission all throughout the year, as well as receive quarterly NET newsletters and a tax receipt.
Thank you so much!
Your brother in Christ,
Adam Godin