Make a special gift this Lent! Click here.
Hailey Kotyk, Drayton Valley, AB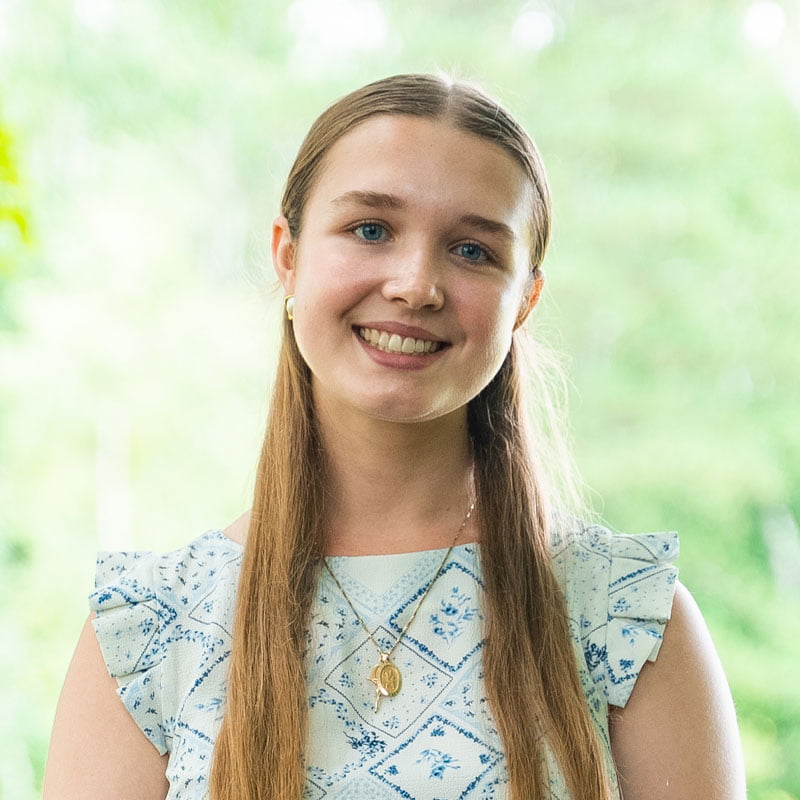 Hi!
My name is Hailey and I'm eighteen years old! I love to sing and play guitar as well as go on hikes and explore the outdoors. I'm also a regular blood donor and I'm always looking for ways to help and give to others! I've lived in the small town of Drayton Valley my whole life, but will be finally venturing out to be part of the NET 2022-2023 team!
While my friends have been applying to post-secondary programs, I felt called to do something else. I had never really found my 'people' in school, but have found a true sense of belonging among the NET community. God has given me peace since I was accepted, and I look forward to sharing His peace with youth across Canada!
This year I will be serving on the discipleship team in Leamington ON! I'm really looking forward to starting small groups and to start journeying with youth in getting to know Christ. We've had so many good times on the road so far and I'm looking forward to all the times yet to come!
In order for NET's mission of spreading the word of the Lord to be possible, I need the kindness of your financial help! With your generosity and charity, I will be able to share the Gospel and fulfill God's call for me. As an added bonus for donating $50 or more, or making monthly donations, you will receive personal letters with updates of life on the road and quarterly NET newsletters!
If you are unable to support me financially, your prayers are greatly encouraged and appreciated too! I sincerely thank you for any of your contributions to my journey with Christ!
With Our Lady, Hailey 🙂