Make a special gift this Lent! Click here.
Thomas Corrigan, Fort Saskatchewan, AB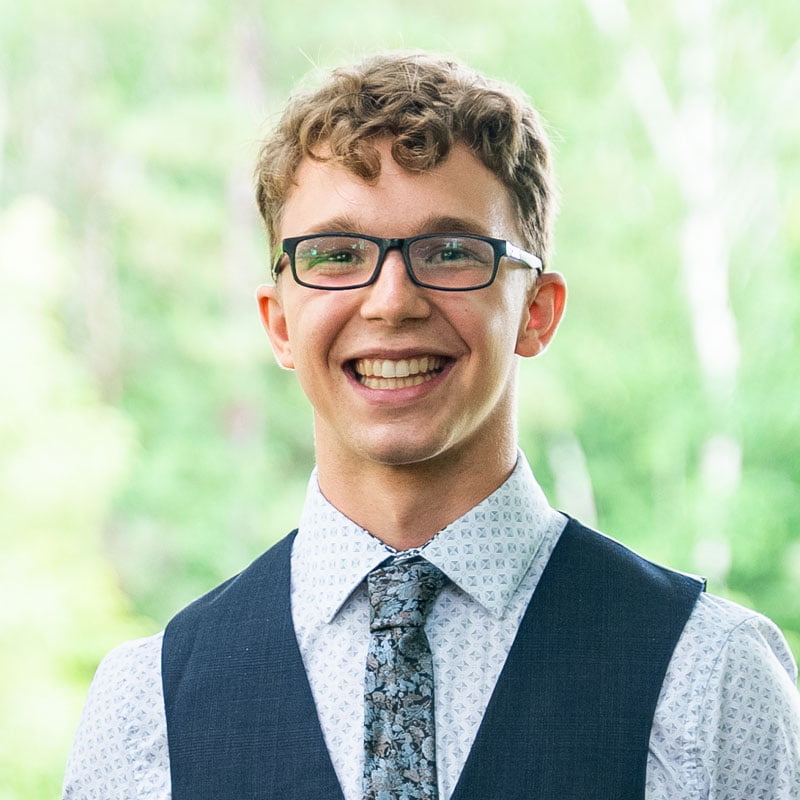 Hello!!
My name is Thomas, I am 18 years old and I come from Fort Saskatchewan Alberta. I have a plethora of hobbies including acting, competing in various sports (my favourites are volleyball and badminton), and sitting down for board games with family and friends. I also play old-time fiddle (along with three of my siblings) and I love the smile it brings to people's faces when I play for them!
I just graduated from high school and like many of my friends, I assumed that the next year of my life would be spent studying at University. I even applied and got accepted to the U of A for a Philosophy degree. However, in taking some time to pray and discern what the next year would look like, it became evident that God was calling me to take the next year of my life to intentionally serve Him and those around me.
This realization caused me to seek out NET Canada, and I am elated to say that I am serving as a NET missionary for the 2022-2023 year on a discipleship team in Leamington and Kingsville, Ontario. My team and I are currently doing school visits for grades 2-12, helping run youth groups in the parish, running small groups, and putting on retreats! All of which I am so excited and honoured to be able to do!
That being said, sending out a missionary for a year (especially one with a ginormous appetite like my own) is not a cheap or light endeavour and I humbly ask for both your financial support and, more importantly, prayers as I serve this year. As an added bonus for those who wish to give monthly or donate more than $50, you will receive NET newsletters as well as personalized letters from me allowing you to journey alongside me throughout the year.
Thank you so much for all your support!
God Bless,
Thomas