3 Easy Steps to Apply for NET
1

2
One of our Recruiters
will get in touch with you

3
Hey you! Yes, you!
If you've made it to this page, you must be, at the very least, a little curious about becoming a NET missionary.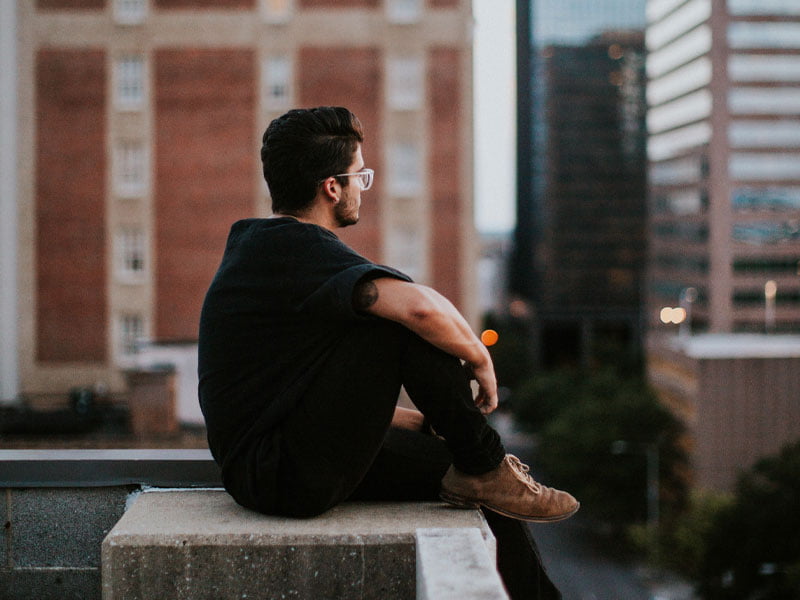 Consider this.
Many of your peers, friends and siblings:
Lack good Catholic role models
Don't share in your passion for your faith
Have lost or will lose their faith by the time they leave high school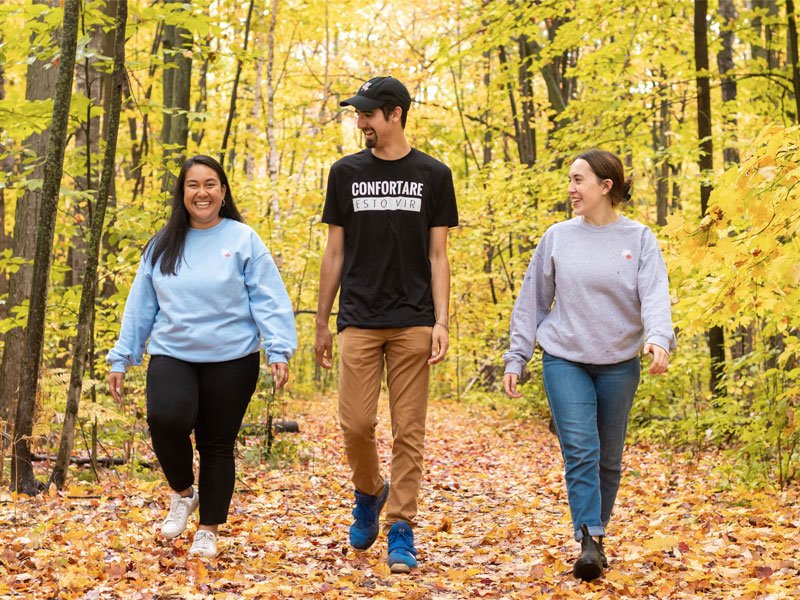 Concerned for the future of the Church?
We are too. You can be a part of the solution by becoming a NET missionary! What's in it for you?
Faith formation and youth ministry training
A year spent with a team of other dynamic young adults
Opportunities to share your faith and help transform the lives of youth across Canada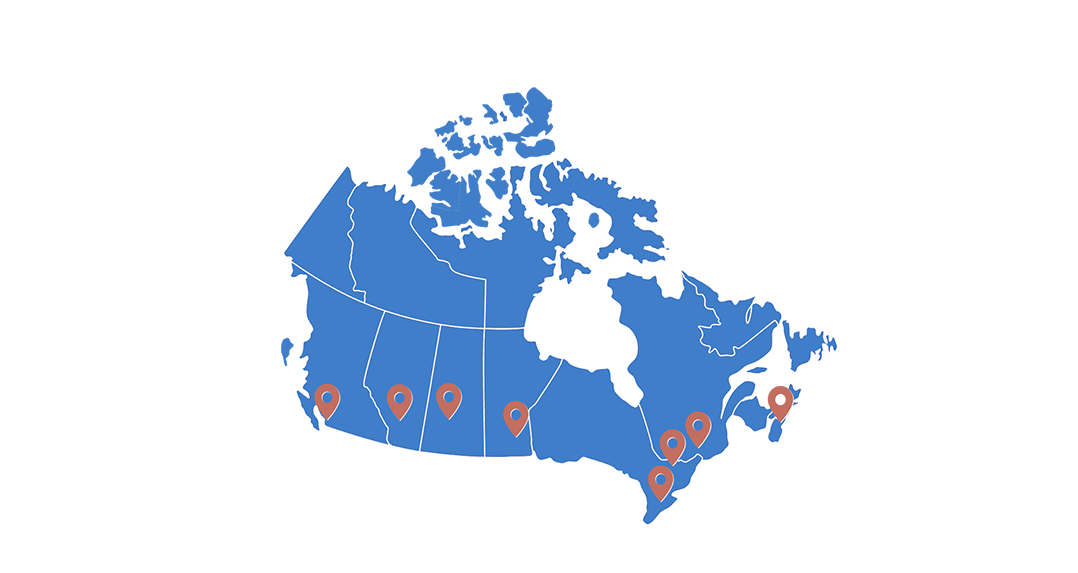 Mission Discernment Nights!
Come to a NET Canada Mission Discernment event near you to learn how NET is a radical and unique way to live mission! Join us for a night of fellowship, food, praise and get a glimpse into what a year on mission with NET Canada would look like! Interested or know someone who would be?
Hear what these NET Canada missionaries had to say about serving a year of mission!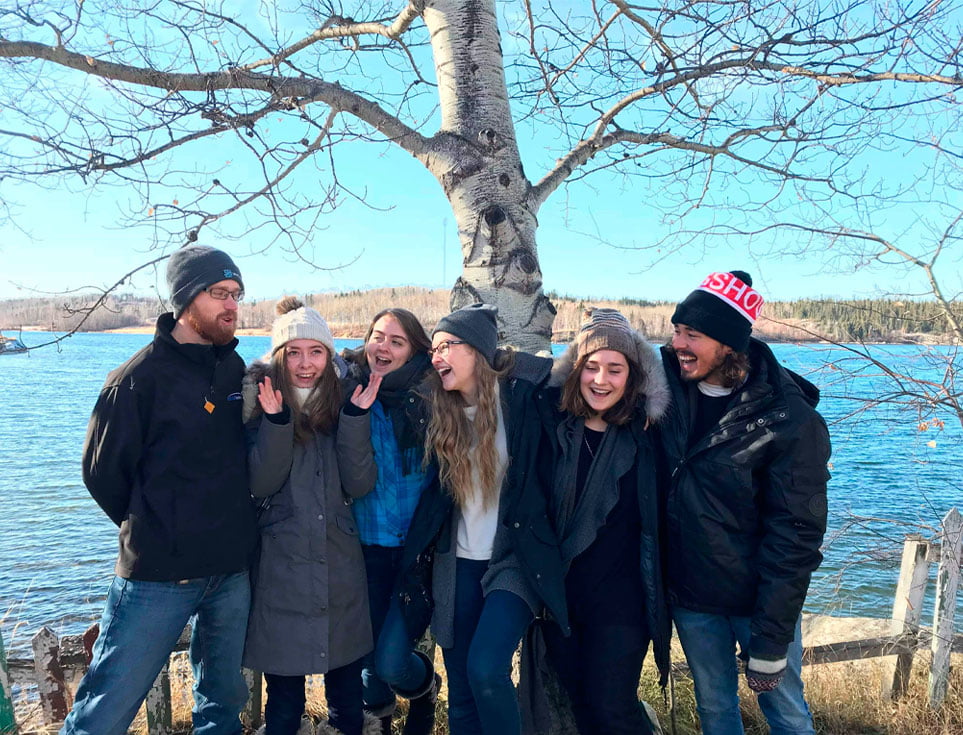 God might be calling you to spend a year as a NET missionary sharing your faith with young people across Canada!
If you're between the ages of 18-30, we invite you to apply! We're here to help you discern this journey – contact us today!
Missionary Life
There are two types of ministry teams: Retreat & Discipleship Teams.
Retreat Teams

Retreat teams are composed of 9 to 12 members who facilitate retreats six days a week for youth in junior high and high school. Each team travels to specific dioceses and spends time serving local parishes and schools. Some Retreat teams minister in a more localized area, such as a school board or diocese, while others will spend the duration of their year travelling.

Collectively, in an average 9 month NET year, NET's Retreat teams will:

Travel coast to coast
Serve 12 to 16 dioceses
Facilitate nearly 120 retreats
Stay in 125 host homes
Reach 8,500 young people one-on-one with the Gospel

With such a busy ministry schedule, a traveling team member's van is their home sweet home and one of the best places to hang out and recharge with their teammates.

These teams run retreats which can span 4 hours to 3 days. Large group talks, skits and dramas, small group discussions, and time for individual prayer are all components of each retreat. Throughout the entire retreat, the youth are extended the invitation to embrace their faith and cultivate a personal relationship with Christ.

Discipleship Teams

Discipleship Teams serve in one parish or diocese for their entire NET year. While in the area they help facilitate local youth ministry or campus ministry programming, including:

High School Youth Groups
Junior High Ministry
Discipleship Small Groups
Young Adult/Core Team Ministry
Teen Masses
Retreats for Parish Youth

In addition, teams will reach out to teens who are not actively involved in parish life by going to local teen events/sporting events, eating lunch with youth at school and or popular hangout spots, and simply being a light to the community.

Discipleship teams stay with host families in the community for extended amounts of time, which provides the chance to enter into family life and minister to those families. Parish team ministry is focused on long-term evangelization and building relationships that will grow throughout the year and beyond.
Have some hesitations?
Check out what NET Canada Alumnus and Pints with Aquinas host
Matt Fradd has to say about his time as a NET missionary!
General
Training & Partnership
NET Life
The Application Process