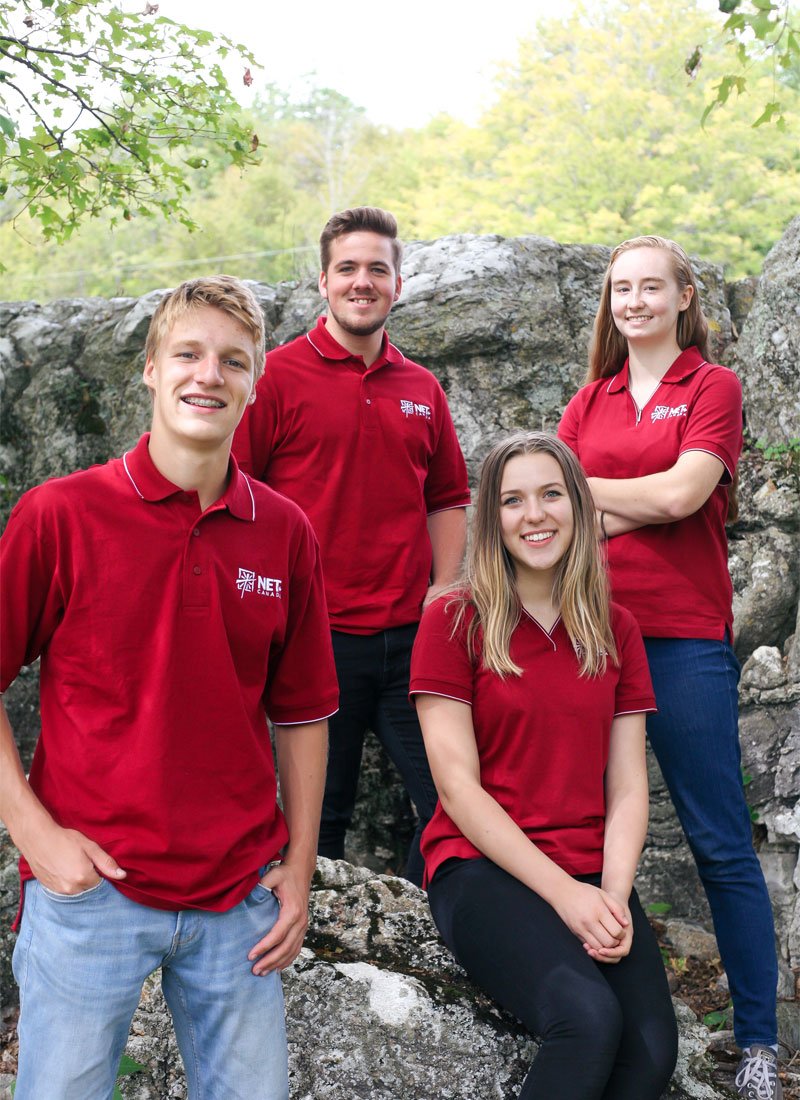 Become a co-missionary in evangelization
Some give by going, others go by giving. Your financial support makes it possible for NET missionaries to go reach young people across Canada with the message of God's love. Your support makes you a co-missionary!
Give Online Now!Support NET's Vehicle Fleet
NET Staff and Missionaries commit to fundraising on behalf of the ministry. Are you looking to contribute to someone's fundraising goal?
Support a Missionary Support a Staff Member
1-877-521-4426 | info@netcanada.ca
Please send mailed cheques or gifts to the following address:
1820 St. Joseph Blvd, Orleans, ON   K1C7C6
Donations over $20 are tax receipted.
IMPORTANT: We only accept gifts towards the fundraising goals of NET Canada missionaries. If you would like to support a missionary serving with the other independent NET organizations (NET USA, NET Ireland or NET Australia), please make your donation by visiting their website directly.
For Legacy Gifts, please seek the advice of an accountant and /or lawyer experienced in estate and trust planning.
For further questions please contact heather@netcanada.ca or call the NET Office toll-free in Canada 1-877-521-4426.
Annual reports
Click on the link(s) for the NET Canada Annual Report PDF