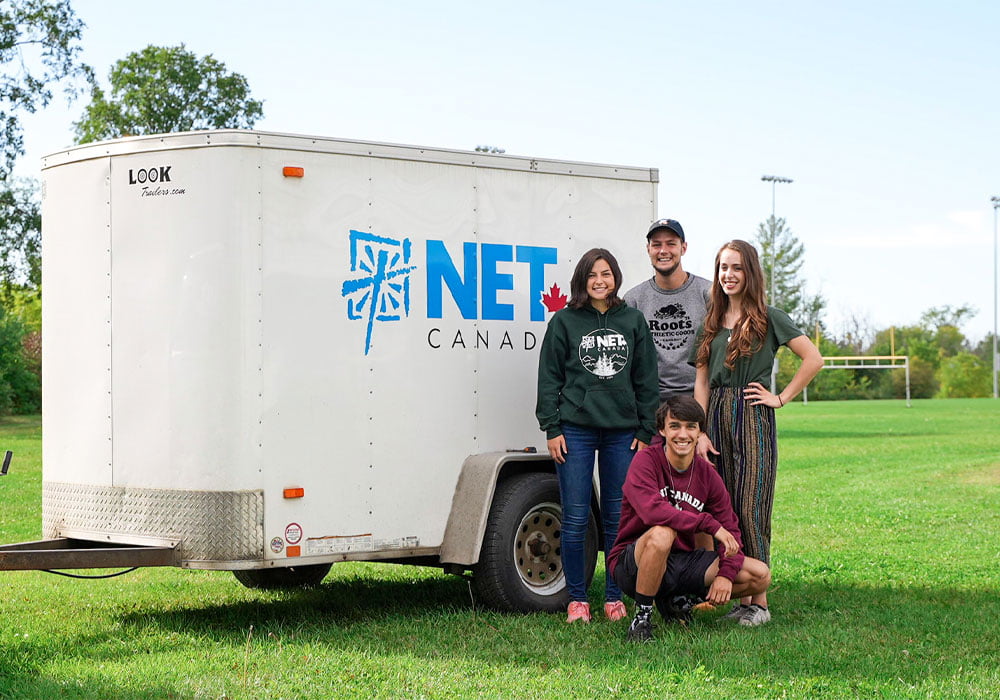 Your support can provide the vehicle, literally, to proclaim Jesus to thousands of youth across our vast, rugged country this year!
Our missionaries travel from coast-to-coast, British Columbia to Newfoundland. Some of our teams traverse parts of Northern Canada, including Northern Manitoba, Saskatchewan, Ontario and the Yukon. Keeping missionaries safe is top priority!
You can be a 'NET Navigator', supporting the safe transportation of missionaries. Your donation – large or small – supports everything from wiper blades to snow tires to suspension overhauls to purchasing new vehicles and trailers.
Ultimately, this makes it possible for Catholic youth across Canada to hear about, respond to and live for Jesus Christ. You can be a co-missionary in this important work!
*Donations of $20 or more are tax receipted.